16 Aug

DA SUBMITTED FOR CUSTOM DESIGNED APARTMENT RENOVATION AND ADDITION BUILDINGS IN VAUCLUSE, EASTERN SUBURBS, SYDNEY BY DOMUS HOMES.

Location – Vaucluse.

Vaucluse is a habourside, prestigious Eastern Suburb of Sydney with magnificent homes and gardens in the Woollahra Council area. Vaucluse comprises mainly of large houses, but also has apartment blocks scattered throughout the suburb. Many locations have magnificent harbour and sea views. Vaucluse is surrounded by other established harbourside suburbs such as Dover Heights, Watsons Bay and Rose Bay and is close to North Bondi, Rose Bay, Bellevue Hill, North Bondi and Bondi Beach.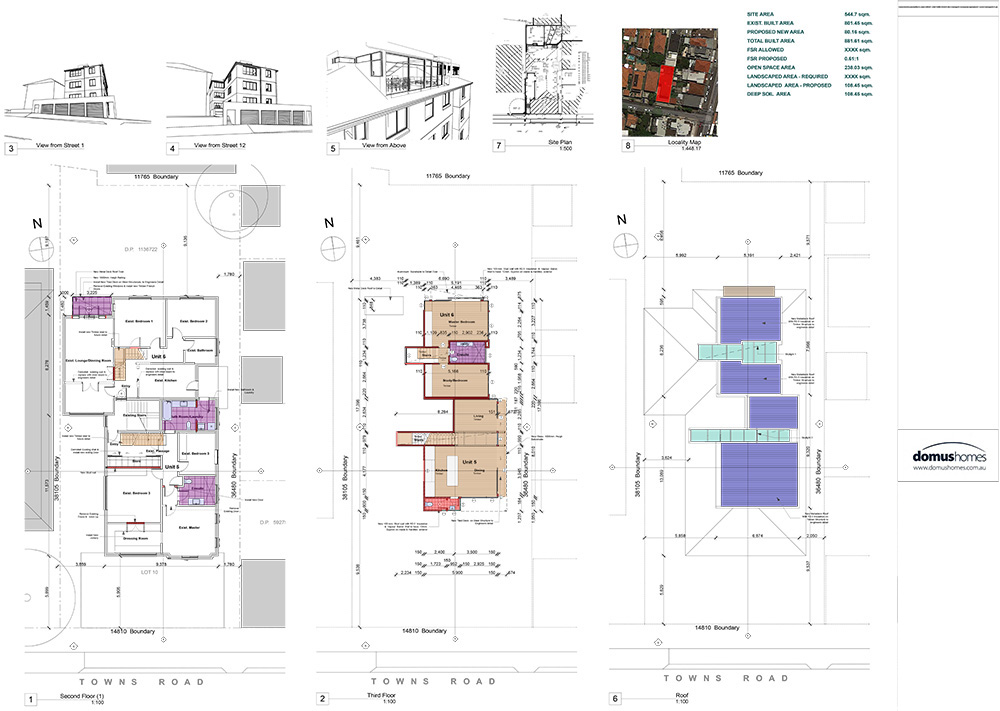 The Design Brief.
The two clients own the two top floor apartments in an apartment building in Vaucluse who both love the area, do not want to move, but require additional accommodation. The clients through a common desired end aim, decided to plan for apartment renovations and first floor additions to their apartments and requested Domus Homes to design to their briefs after a failed design carried out by another service provider.
Both clients require additional living areas for different reasons. Ultimately, both clients want additional space, enhanced views and additional value creation in an unsurpassed location.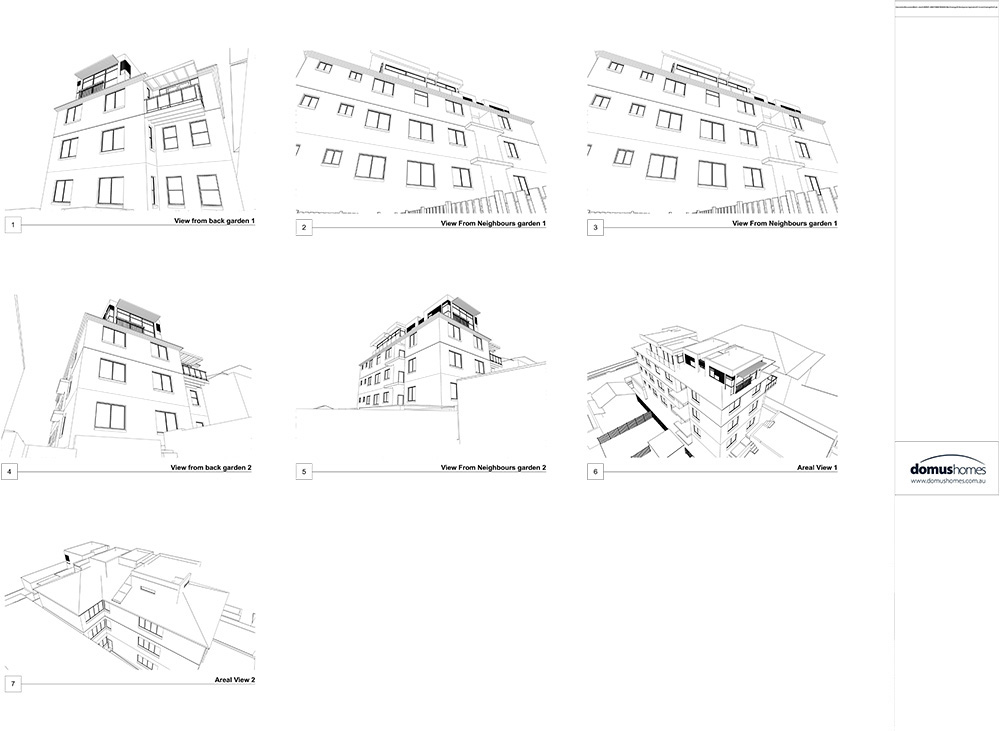 The Design Solution.
Domus Homes' designers responded to the clients' briefs by creating first floor additions to accommodate their accommodation needs whilst still maintaining minimal impacts on neighbours whilst restricting the bulk impact on the existing apartment building.
Development Application Submitted.
Following client approval, the plans were submitted to Woollahra Council and are in the process of being assessed. Domus Homes has years of experience in dealing with approvals at Woollahra Council. Domus Homes' advice to its clients is that each application is different, but because Domus Homers has so much experience, it knows how best to negotiate the approval outcomes.
Why Use Domus Homes to Deliver Your Luxury Apartment or Home Building Renovation and Addition in Vaucluse from Concept to Completion?
Designing and delivering a luxury new home or apartment renovation and first floor addition for you in Vaucluse in Sydney's Eastern Suburbs is made easy with Domus Homes because we do everything for you and we have a lot of experience. You deal with the principal of Domus Homes from Concept to Completion in a one stop shop scenario for everything.
Domus Homes delivers the full design, project management and interior design services to you at extremely economical prices, but without compromising on the service level, design or building quality to you. Or we can simply provide DA services for you.
Our building and interior designers are of the best in Sydney. Our builders and consultants are handpicked for their experience, reliability, quality and economy with the building company owners working on the tools. Our wholesalers are accessible to you so that you save more money. Everything Domus Homes does is designed to maximise its service to you whilst minimising your costs whilst delivering exceptional quality.
Domus Homes will ensure that the process is made safe and easy for you so that you enjoy the process and the creation of your new home or renovation. We will come to you and we will listen to you and design and build your dream home or duplex or dual occupancy or home, semi, terrace or apartment renovation or addition in whatever style you desire whether it be Modern Federation, Classical Contemporary, Ultra Modern, Hamptons or Italian Villa style, Domus Homes can and will do it for you.
---
To find out more, call Domus Homes on 0404 0202 77 or email us at info@domushomes.com.au for your free site inspection.
Like Domus Homes On Facebook To Keep Track of Our Home Renovations, New House Building And First Floor Addition Projects Or Watch Our Progress Videos On Our Website Gallery.