16 Aug

DA ACHIEVED FOR CUSTOM DESIGNED MODERN FEDERATION HOUSE AND POOL BUILDING IN KILLARA, LOWER NORTH SHORE BY DOMUS HOMES.

Location – Killara.

Killara is a prestigious, leafy, wide road, lower north shore suburb with magnificent homes and gardens in the Ku Ring Gai Council area. Killara is surrounded by other established suburbs such as Pymble, Lindfield, Gordon, Turramurra, St Ives and North Ryde and is close to Roseville, Lane Cove, Riverview and Chatswood.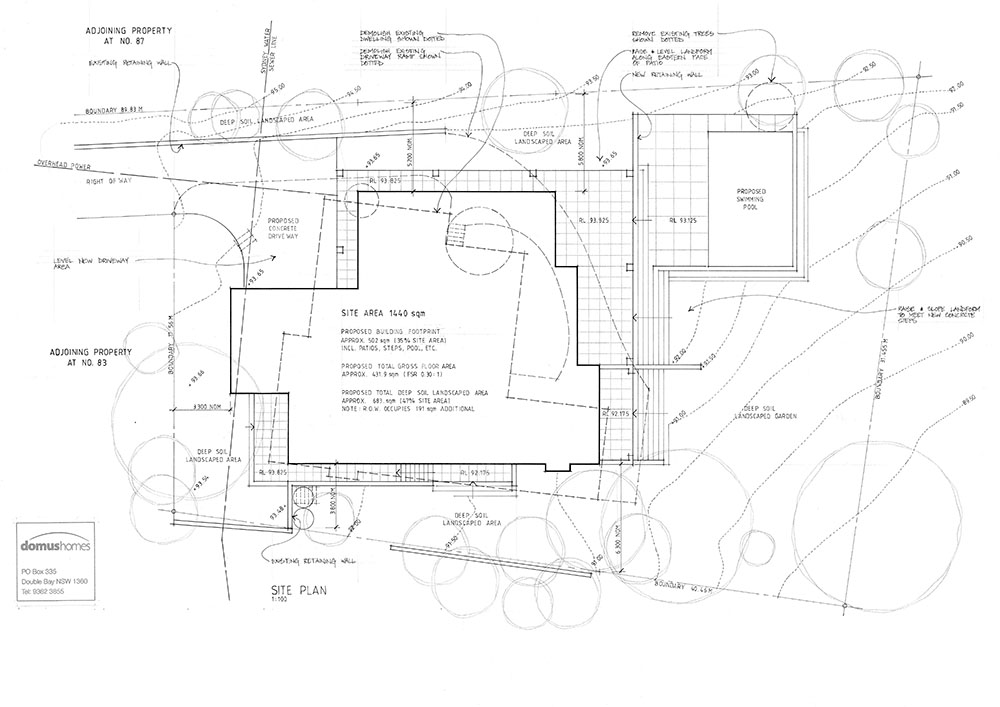 Design Style – Modern Federation.
Domus Homes achieved Development Approval for a magnificent modern federation house and pool building in Killara. Although the house is contemporary in style, it borrows from traditional Federation elements, which makes the house typically Australian. These Federation elements are a pitched roof, large overhanging rooves over large outdoor terraces, brick piers and posts supporting the roof overhangs, wide eaves throughout, dutch gables, roof covered balconies and fireplaces in the living areas.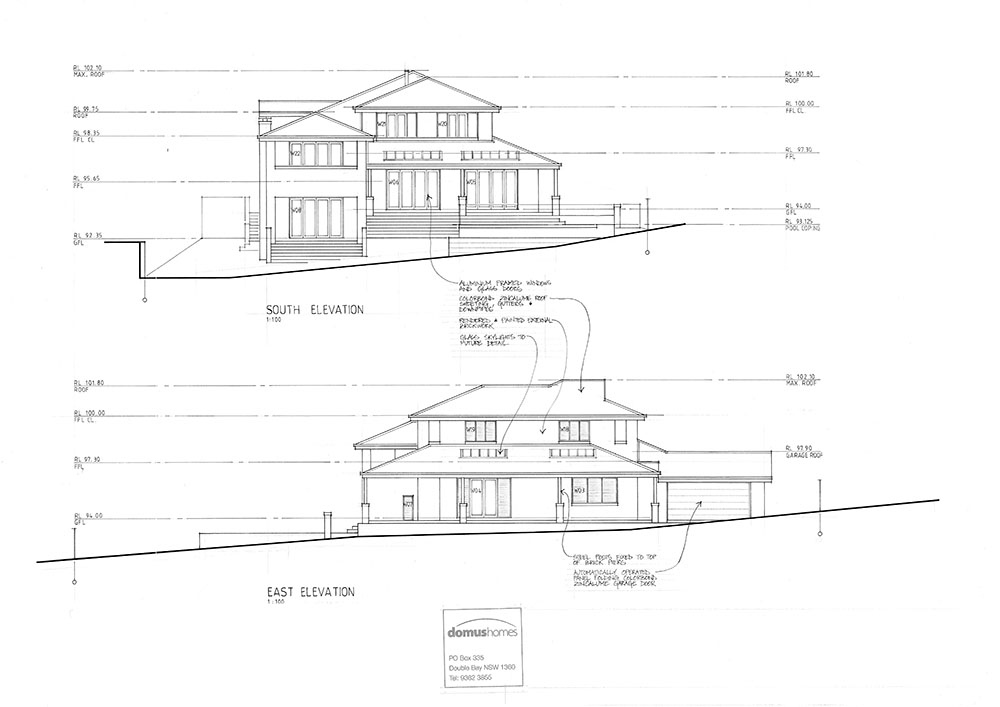 Accommodation.
This large family home comprises three bedrooms and two bathrooms, a master bedroom with en suite and walk in robe with a common area completing the first floor level. The ground floor level comprises a large kitchen, breakfast, living and dining room all extending out to large covered terraces for an inside/outside lifestyle. A library/study, formal living room, laundry, guest bathroom, guest bedroom and double garage are also included. A large infinity edged pool extending from the informal area has also been designed.
Ecological considerations.
The house orientation and land slope created a challenge for Domus Homes because the bushland views are to the south, but houses need to be orientated northwards for the best sunlight capture. The house had to be located at the highest point of the land to the north of the site because of stormwater and sewer line issues. The solution was to maximise east, north and west windows and doors so that warm sunlight could penetrate the house in winter as well as extensive use of large skylights. In summer these openings would be shaded by the roof overhangs or adjustable blinds to maintain a cool house. Cross flow ventilation in all directions was designed to cool the house in summer. North facing windows and doors were maximised to allow sunlight infiltration into the living areas and bedrooms all year round. Hydronic underfloor heating and two fireplaces would ensure economical heating of this grand house.
Why Use Domus Homes to Deliver Your Luxurious Home Building From Concept to Completion or for Development Approval Services?
Designing and delivering a luxury new home for you in Killara in Sydney's Lower North Shore is made easy with Domus Homes because we do everything for you and we have a lot of experience. You deal with the principal of Domus Homes from Concept to Completion in a one stop shop scenario for everything.
Domus Homes delivers the full custom design, project management and interior design services to you at extremely economical prices, but without compromising on the service level, design or building quality to you. Or we can simply provide DA services for you.
Our building and interior designers are of the best in Sydney. Our builders and consultants are handpicked for their experience, reliability, quality and economy with the building company owners working on the tools. Our wholesalers are accessible to you so that you save more money. Everything Domus Homes does is designed to maximise its service to you whilst minimising your costs whilst delivering exceptional quality.
Domus Homes will ensure that the process is made safe and easy for you so that you enjoy the process and the creation of your new home or renovation. We will come to you and we will listen to you and design and build your dream home or duplex or dual occupancy in whatever style you desire whether it be Modern Federation, Classical Contemporary, Ultra Modern, Hamptons or Italian Villa style, Domus Homes can and will do it for you.
---
To find out more, call Domus Homes on 0404 0202 77 or email us at info@domushomes.com.au for your free site inspection.
Like Domus Homes On Facebook To Keep Track of Our Home Renovations, New House Building And First Floor Addition Projects Or Watch Our Progress Videos On Our Website Gallery.