16 Aug

Custom Designed Semi Renovation And First Floor Addition Building At Randwick North, Eastern Suburbs, Sydney Completed By Domus Homes In 10 Months From Concept To Completion

Quick Delivery of Semi Renovation and Addition was Required.

The clients' brief was for a very quick project turnaround from Concept to Completion. Domus Homes delivered the entire project in 10 months. The reasons for the quick turnaround were that Council approval was secured quickly, the clients knew what they wanted and Domus Homes worked quickly and effectively. These factors are key to achieving a fast turnaround. However, Council approval times can vary vastly and unpredictably from application to application.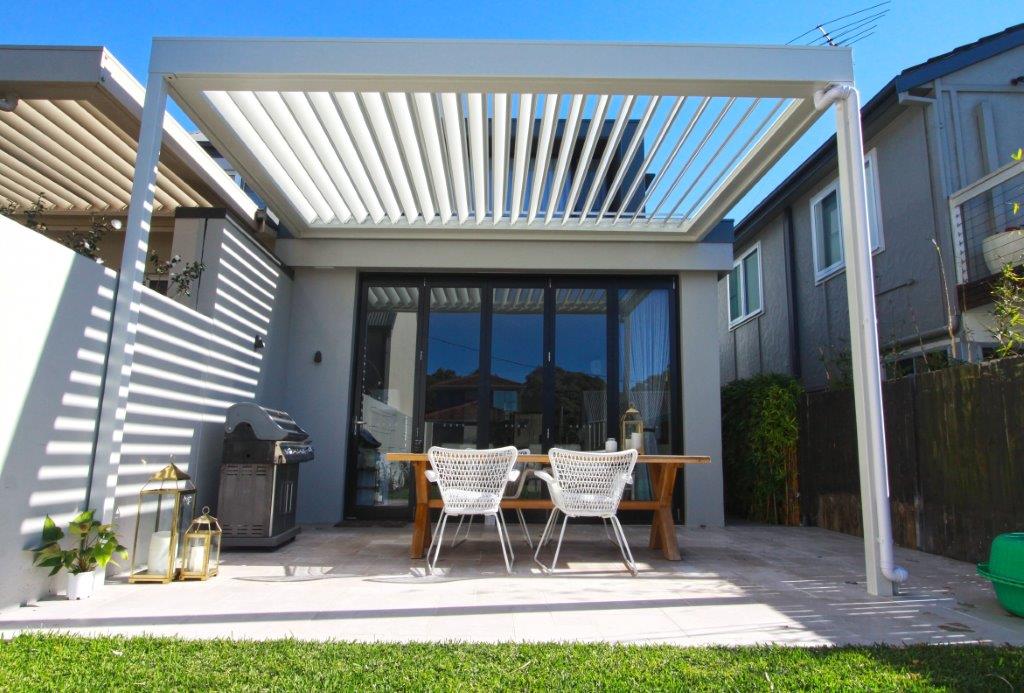 Advantages of Semi Renovations and First Floor Additions.
Renovating semis (or terraces) is a great way to create a medium sized home which has multiple advantages, namely:
Lower entry level property purchase price than a freestanding house.
Lower renovation costs than for a freestanding house.
Achieve house size accommodation in great suburbs (again at less cost than doing a house).
Easier, cheaper and much quicker to get approval from Council than for larger projects (so long as you maintain Council's planning guidelines).
Smaller properties, thus requiring less garden and building maintenance.
Easy and quick to build for experienced design and building professionals (such as Domus Homes).
Low maintenance properties.
High demand from purchasers for the end product if designed and built to a high standard.
Ideal accommodation for young, growing families.
Great alternative for downsizers or empty nesters where the main bedroom can be designed at ground floor level with additional accommodation for grand kids, guests, sewing, study and movie room which can be built at first floor level.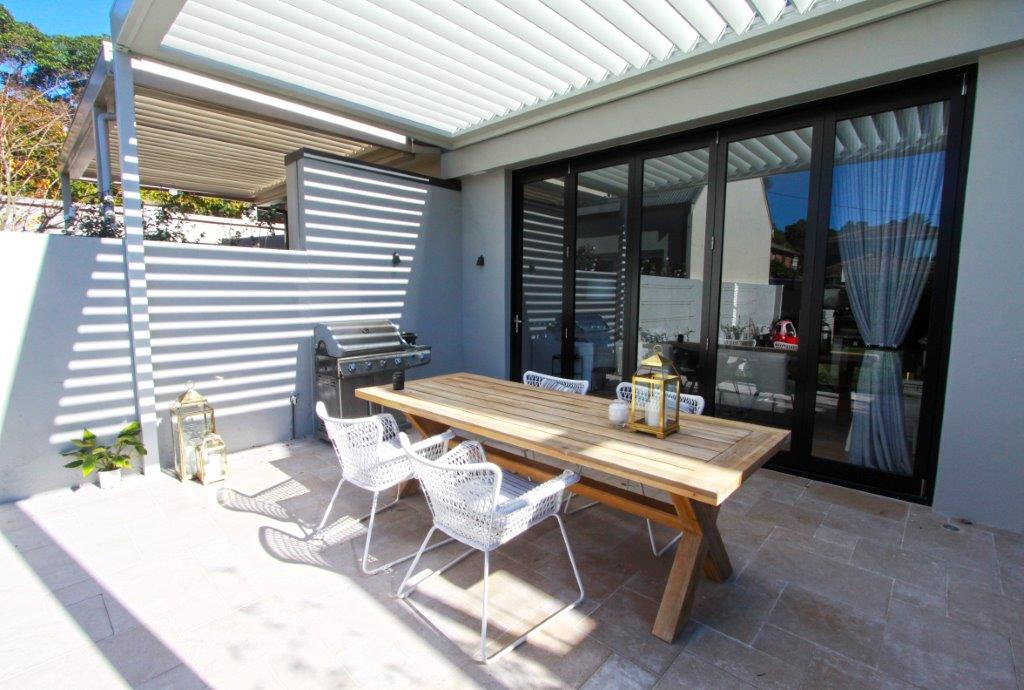 Domus Homes' Six Step Process.
Sketch Plans
Development Application Plans
Development Application Submission
Construction Documentation
Tender
Contract Administration
If a Complying Development Certificate is possible, this will avoid going through Council which will save lots of time where steps 2 and 3 above can be omitted.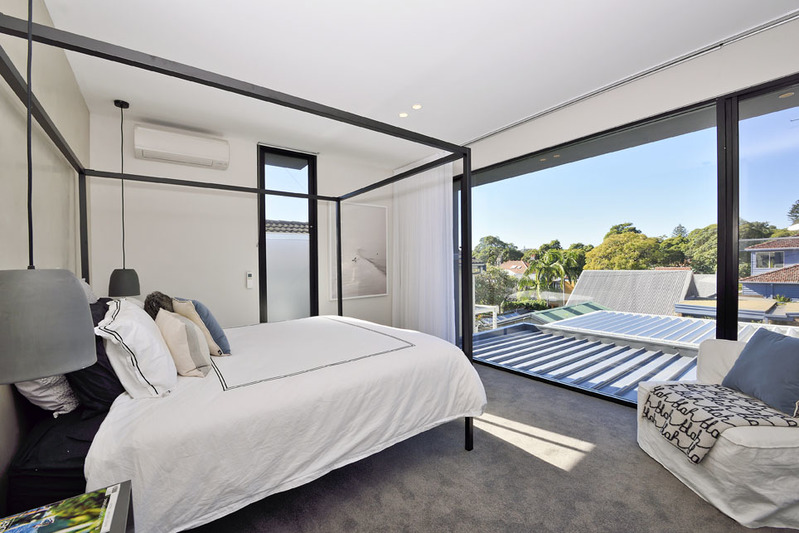 Semi Renovation Completed by Domus Homes in Randwick North.
The "Before and After" photographs demonstrate what was achieved by Domus Homes in this concept to completion, semi renovation and first floor addition at Randwick North in the Eastern Suburbs of Sydney. The ground floor level had already been largely renovated by the owners, but they needed a first floor extension for their growing family. The ground floor ceiling was raised and high bifold doors and a Vergola were added to allow more light into the living room. The owners, a multi unit Project Manager and an Interior Designer requested Domus Homes to take their vision and deliver it because of their busy lifestyle. Domus Homes provided the full custom design and construction Project Management delivery service from Concept to Completion.
This north facing semi was created by Domus Homes' designers based on the owners' modular vision, to maximise its favourable orientation for its new master bedroom and second bedroom. Large windows provide light and warmth, with the fibre cement eyelid widow shades providing shade during the summer.
Fibre cement boards were used for the external wall finish painted in neutral colours of grey, with shades in white and window frames and eyelids in charcoal. Interiors which reflected the owners' taste comprised Venetian finished walls, wall to wall built in cupboards, grey carpets, end to end mirror cabinets in the bathroom, marble mosaic tiles and a timber veneer floating vanity.
Why Use Domus Homes to Deliver Your Semi Renovation Design, Renovation, Addition and Building from Concept to Completion?    
Designing and delivering a semi renovation and first floor building addition for you in Randwick North in Sydney's Eastern Suburbs is made easy with Domus Homes because we do everything for you and we have decades of experience. You deal with the principal of Domus Homes from Concept to Completion in a one stop shop scenario for everything.
Domus Homes delivers the full custom design, project management and interior design services to you at extremely economical prices, but without compromising on the service level, design or building quality. Our building and interior designers are of the best in Sydney. Our consultants and builders are handpicked for their experience, reliability, quality and economy.
Our wholesalers are accessible to you so that you save more money. Everything Domus Homes does is designed to maximise its service to you whilst minimising your costs whilst delivering exceptional quality. Domus Homes will ensure that the process is made safe and easy for you so that you enjoy the process and the creation of your new semi, terrace or apartment renovation and/or addition. We will come to you and we will listen to you and design and build your dream semi, terrace or apartment home efficiently, economically, quickly and in the style that suits your tastes.
---
To find out more, call Domus Homes on 0404 0202 77 or email us at info@domushomes.com.au for your free site inspection.
Like Domus Homes On Facebook To Keep Track of Our Home Renovations, New House Building And First Floor Addition Projects Or Watch Our Progress Videos On Our Website Gallery.