02 Aug

TERRACE, SEMI HOME AND APARTMENT BUILDING, RENOVATIONS, ADDITIONS AND EXTENSIONS IN CAMPERDOWN, INNER WEST, SYDNEY.

Advantages of Terrace, Semi Home and Apartment Building Renovations, Extensions and First Floor Additions in the Inner West of Sydney.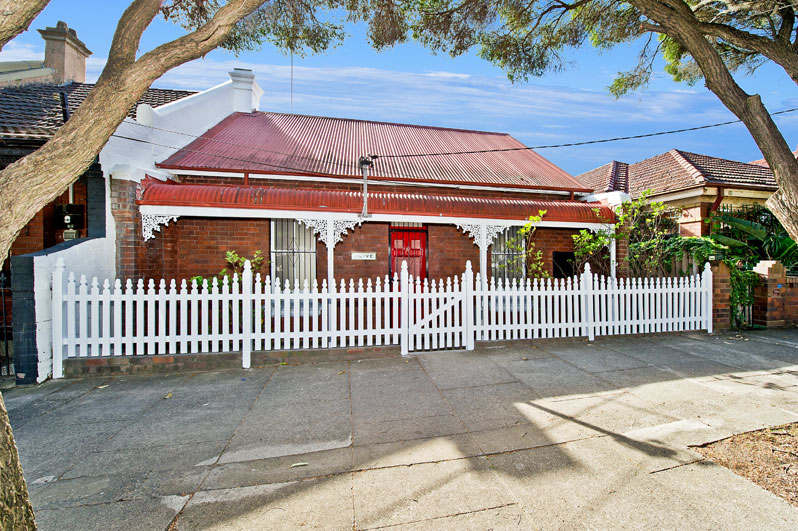 Building, renovating, extending and adding first floors to terraces, semi homes and apartments is a great way to create a medium sized, low maintenance home which has multiple advantages, namely:
Lower entry level property purchase price than a freestanding house.
Lower building and renovation costs than for a freestanding house.
Achieve house size accommodation on smaller blocks of land.
Purchase in great suburbs close to the city with great public transport (again at less cost than a house).
Select lower entry priced properties than a house close to all of the exciting lifestyle and entertainment options of the inner city.
Easier, cheaper and much quicker to get approval from Council than for larger projects (subject to Council's planning guidelines).
Smaller properties, thus requiring less garden and building maintenance.
Easy and quick to build for experienced design and building professionals (such as Domus Homes).
High demand from purchasers for the end product.
With professional guidance, strong capital gains can be achieved.
Many opportunities still exist to renovate older terraces, semi homes and apartments to suit your personal tastes and accommodation requirements.
Great alternative for couples, downsizers or empty nesters where the main bedroom can be designed at ground floor level with additional accommodation for grand kids, guests, sewing, study and movie room which can be built at first floor level.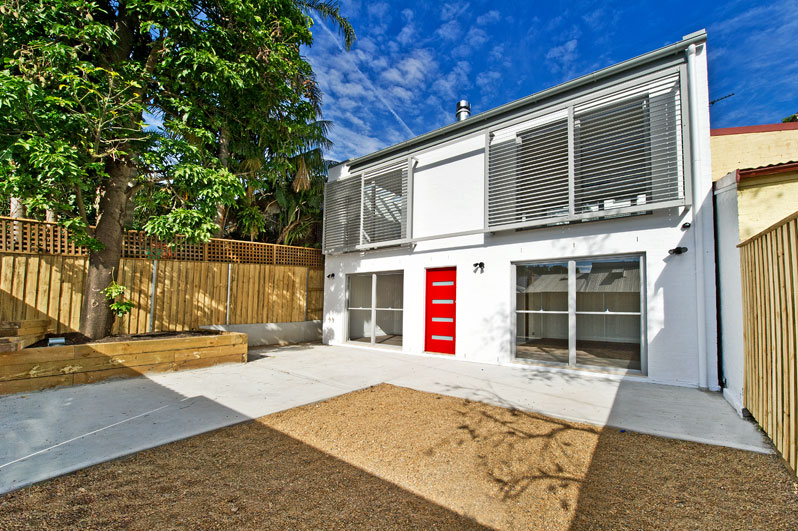 Building, Renovation, Extension and First Floor Addition Activity in Camperdown and the Inner West. 
Domus Homes completed an extensive building renovation and addition project to a terrace in Camperdown, a well known Inner West suburb of Sydney. Camperdown adjoins other great Inner Western suburbs such as Newtown, Glebe, Annandale, Leichhardt, Chippendale, Marrickville, Enmore, Redfern, Forest Lodge, Stanmore and Erskinville.
It is well known that property in the Inner West of Sydney has had consistently strong capital growth for more than a decade. This is because the inner west has been going through a gentrification process due to its close proximity to the city, universities, hospitals and parks. It also has excellent public transport infrastructure and is close to numerous lifestyle and entertainment facilities nearby with many opportunities for profitable smaller sized property upgrades still available.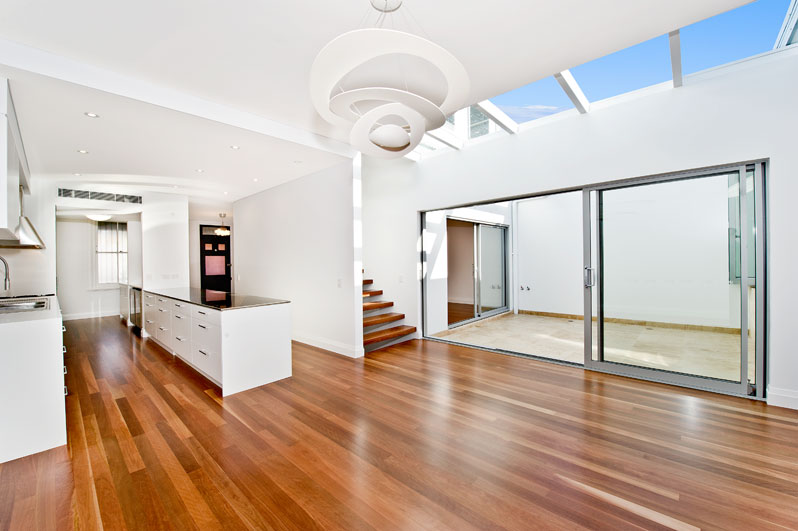 Custom Designed Terrace Home Building, Renovation, Extension and First Floor Addition taken on by Domus Homes in Camperdown, Inner West, Sydney.
Domus Homes' clients already had a Development Consent for an custom designed renovation and first floor addition for their terrace. The original designer had moved overseas and so Domus Homes was requested to improve the design by way of a Section 96 Development Application to Council and to follow through with the management and delivery of the construction documentation, tender and construction delivery to completion of the project.
Building Constraints of the Terrace Home Building Renovation and Addition in Camperdown.
The terrace had a Heritage façade which had to be maintained. Restrictive roof heights were in place as well as privacy conditions which had to be maintained for the neighbours. The privacy was easily resolved using aluminium adjustable louvres over the windows. In order to retain the extensive lower ground floor accommodation due to the restrictive roof heights, part of this level was below the water table and had to be tanked and made water resistant. This issue was thoroughly investigated, resolved and built in a professional and economical manner.
Custom Designed Features of the Terrace Building Renovation and First Floor Addition in Camperdown.
The terrace comprises four bedrooms, three bathrooms, kitchen, butler's pantry, pantry, living room, dining room, entry hall, parking and garden area, roof storage and sub floor and sub stair storage areas.
The clients wanted a simple but elegant white palette through the house. Warm Turpentine timber floors and grey tiles were used to complement the white walls and ceilings. Large skylights were installed over the dining and living areas providing extensive light to these rooms giving that inside/outside feeling to these areas.
The stairs were designed to be transparent by omitting the risers and having floating timber treads so that on entering the terrace one sees an semi obscured view of space beyond creating a sense of anticipation.
Cooking is a major lifestyle activity of the clients so an extensive stainless steel island and kitchen, butler's pantry and pantry were provided adjacent to the open plan dining room which opens up onto a private courtyard. Large bifold and sliding doors were installed to all rooms adjoining the bright terrace creating extensive inside/outside spaces between the living spaces and the terrace. The clients have since grown a vertical garden on the terrace wall creating a beautiful green space.
The first floor rooms were built into the roof space giving them an attic loft style ceiling whilst roof and basement areas were maximised for storage.
Why Use Domus Homes to Deliver Your Terrace, Semi or Apartment Renovation and Addition, Custom Design and Building from Concept to Completion?    
Designing and delivering a terrace, semi home or apartment renovation and first floor building addition or attic for you in Camperdown in Sydney's Inner West Suburbs is made easy with Domus Homes because we do everything for you and we have decades of experience. You deal with David, the principal of Domus Homes from Concept to Completion in a one stop shop scenario for everything.
Domus Homes delivers the full building, project management and interior design services to you at extremely economical prices, but without compromising on the service level, design or building quality. Our building and interior designers are of the best in Sydney.
Our builders are handpicked for their reliability, quality and economy. Our wholesalers are accessible to you so that you save more money. Everything Domus Homes does is designed to maximise its service to you whilst minimising your costs whilst delivering exceptional quality.
Domus Homes will ensure that the process is made easy for you so that you enjoy the process and the creation of your new terrace, semi home or apartment renovation and/or first floor addition. We will come to you and we will listen to you and design and build your dream semi, terrace home or apartment efficiently, economically, quickly and in the style that suits your tastes.
---
To find out more, call Domus Homes on
 

94027990 or email us at

 

info@domushomes.com.au

 

for your free site inspection.
Like Domus Homes On Facebook

 

To Keep Track Of Our Home Renovations, New House Building And First Floor Addition Projects Or Watch Our

 

Progress Videos

 

On Our Website

 

Gallery.