Behind every beautiful Domus Home stands a group of people, comprising an experienced company team, who are responsible for "building dreams into reality".
The Domus Homes team players are at the pinnacle of their careers and bring into the company the knowledge and skills that will deliver the required standards and give you peace of mind.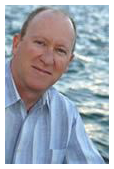 David Edelstein, Chief Executive Officer
David is the driving force and visionary behind Domus Homes and leads its strategic direction. David graduated with a Bachelor of Science (Building Management) Degree from the University of Cape Town in 1989 having previously received a Diploma in Civil Engineering from the Port Elizabeth College for Advanced Technical Education in 1983 in South Africa.
After working in engineering design offices for seven years, David began his career in property development where he has remained ever since in senior roles both in South Africa and for the last two decades in Australia (with listed companies such as FAI Property Services Limited, Walker Corporation and Australand Holdings), having had a major hand in excess of 40 icon residential projects in Sydney ranging in value from $12 million to $200 million.
At the beginning of 2003, David established his own company recognising the need in the market for both property development consultancy as well as the need by time poor executives, professionals and proprietors for professional management of their new home or renovation projects, to ensure a secure and enjoyable project delivery and to deliver affordable luxury.
.