04 Aug

CUSTOM DESIGNED DUPLEX, HOUSE, SEMI, TERRACE, TOWNHOUSE AND APARTMENT RENOVATION AND FIRST FLOOR ADDITION BUILDINGS IN QUEENS PARK, EASTERN SUBURBS, SYDNEY

Why People Move to Queens Park in the Eastern Suburbs of Sydney.

Queens Park comprises a mix of residential dwellings including semis, terraces, townhouses, free standing houses and apartments all in a great, central location. Queens Park is going through extensive gentrification where building renovations are the order of the day.

Queens Park is centrally located adjacent to Waverley, Bondi, Randwick, Queens and Centennial Parks to its south and Bondi Junction to its north with all of its shopping and transport facilities at its doorstep. Queens Park is ideally located near to the city, beaches, schools, restaurants, sporting facilities – the list is endless.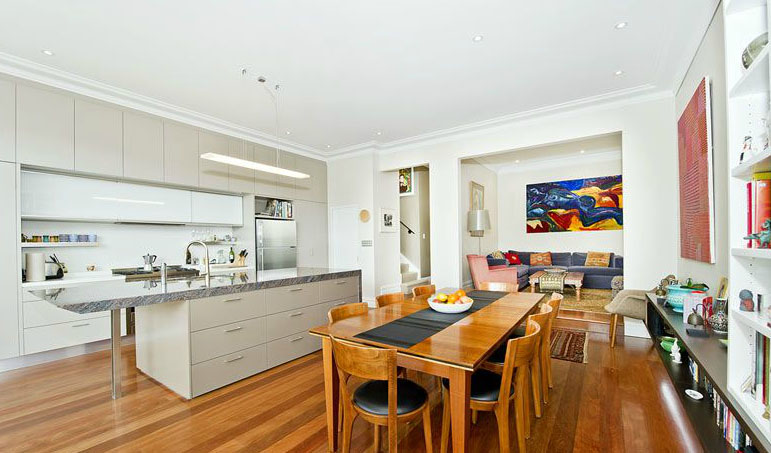 Building and Renovation Upgrade Activity in Queens Park.
Terrace, semi, townhouse, house and apartment renovation activity in Queens Park is consistently ongoing because so many opportunities for upgrades still exist in this exclusive suburb. Property sales occur quickly due to the high demand for the Queens Park location ensuring that capital returns are a safe bet in this suburb.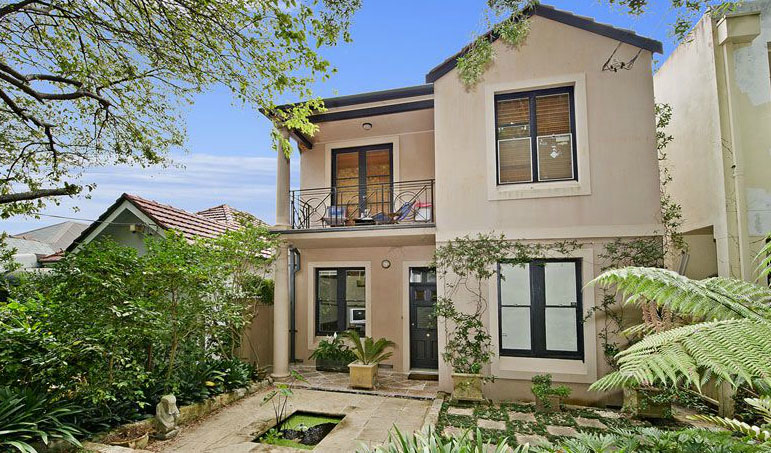 Domus Homes' Custom and Interior Design, Renovation, First Floor Addition and Building Activity in Queens Park.
Domus Homes completed a customised interior designed house renovation building project in Queens Park with stunning results, but within a very small budget. The clumsy existing layout with its dark interiors and washed out exteriors were transformed into a seamless, flowing, light and stunning inside/outside entertaining space with a kitchen to die for (as evidenced by the Before and After pictures as well as the kitchen dining area picture herein).
Council required the "heritage" elements of the house to be maintained in this Conservation Area, which Domus Homes' building and interior designers built on to achieve a dramatic contemporary effect but maintaining its heritage integrity, using bold colours and contemporary materials to create a stunning four bed, 3 bath, rumpus, formal living/movie room, grand double volume entry hall and open plan living, dining and kitchen area opening up with bifold doors onto a large covered terrace and back garden area.
Domus Homes has extensive experience with Waverley Council having procured Development Approvals with minimal fuss and in very short times.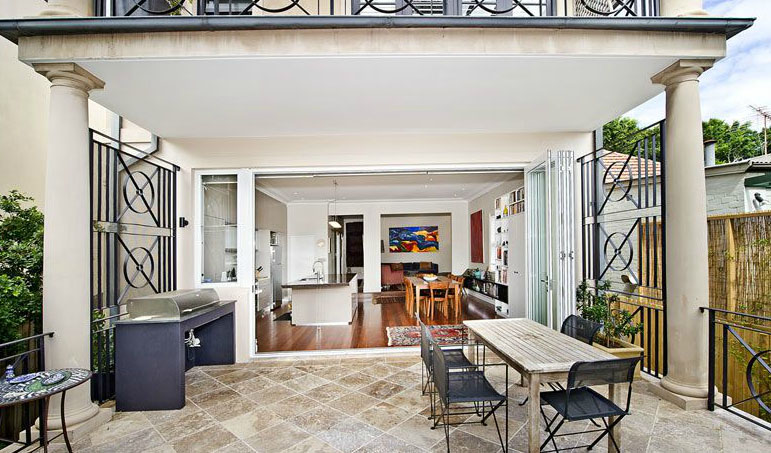 Why Use Domus Homes to Deliver Your Semi, Terrace, Townhouse, House or Apartment Renovation and First Floor Addition Custom Design and Building from "Concept to Completion" in Queens Park?    
Designing and delivering a semi, terrace, townhouse, house or apartment renovation, extension or first floor addition for you in Queens Park in Sydney's Eastern Suburbs is made easy with Domus Homes no matter the budget, because no job is too small or too big for Domus Homes.
We do everything for you and we have decades of experience. You deal with the principal of Domus Homes from Concept to Completion in a one stop shop scenario for everything. Domus Homes delivers the full custom design, project management and interior design services to you at extremely economical prices, but without compromising on the service level, design or building quality.
Our building and interior designers are of the best in Sydney. Our builders and consultants are handpicked for their experience, reliability, quality and economy.
Our wholesalers are accessible to you so that you save more money. Everything Domus Homes does is designed to maximise its service to you whilst minimising your costs whilst delivering exceptional quality.
Domus Homes will ensure that the process is made easy for you so that you enjoy the process and the creation of your new dwelling renovation and/or addition. We will come to you and we will listen to you and design and build your dream semi, terrace, home or apartment renovation or first floor addition safely, efficiently, economically, quickly and in the style that suits your tastes.
---
To find out more, call Domus Homes on
 

94027990 or email us at

 

info@domushomes.com.au

 

for your free site inspection.
Like Domus Homes On Facebook

 

To Keep Track Of Our Home Renovations, New House Building And First Floor Addition Projects Or Watch Our

 

Progress Videos

 

On Our Website

 

Gallery.